With over 700 sq. ft.,
the Bigfoot Art Gallery is the premier destination for custom framing, crafts, Bigfoot art and memorabilia.
Showcasing Alaskan contemporary art, musical instruments, & gifts.
HAPPY HALLOWEEN!
Let the Bigfoot Art Gallery be your Halloween hotspot this year for your costume gear.
Slide
Cerulean Alien Collectors' Mask
Full Cover Face Masks! Bigfoot Art Gallery has an array of collectors' and nostalgic masks to kickstart your Halloween fun!
Slide
Featuring Halloween masks of favorite characters we grew up with, and spooky fun Bigfoot Halloween Flags to draw in the Trick-or-Treaters.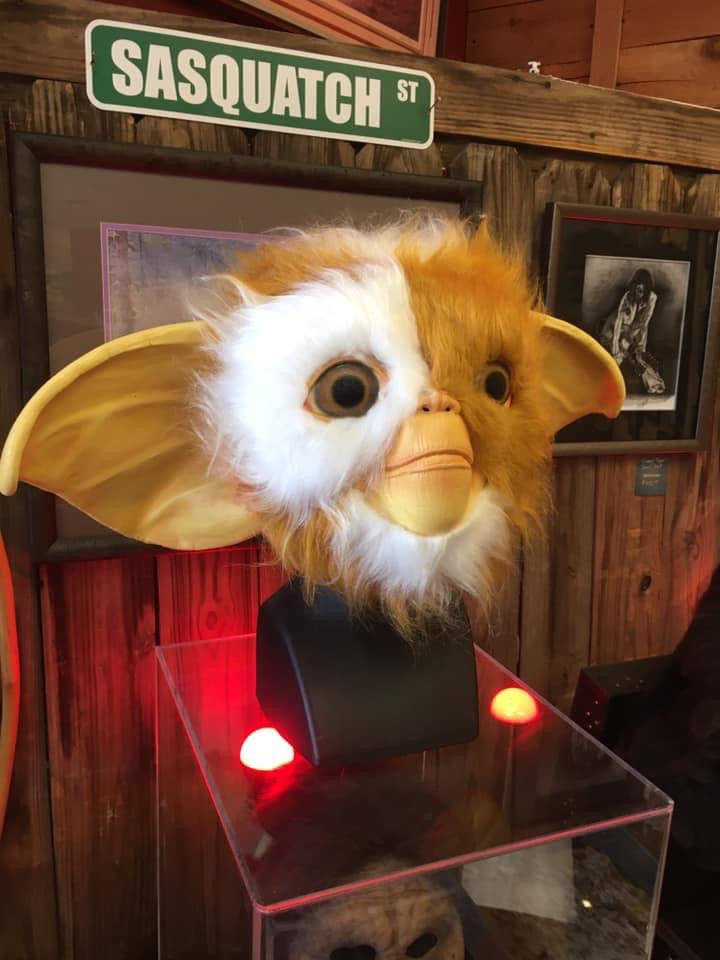 Slide
Mask prices start at $40, and range up to $120 for our high-end collectors' masks. We also have Alien Embryos that work great as creepy props or party decor ($35).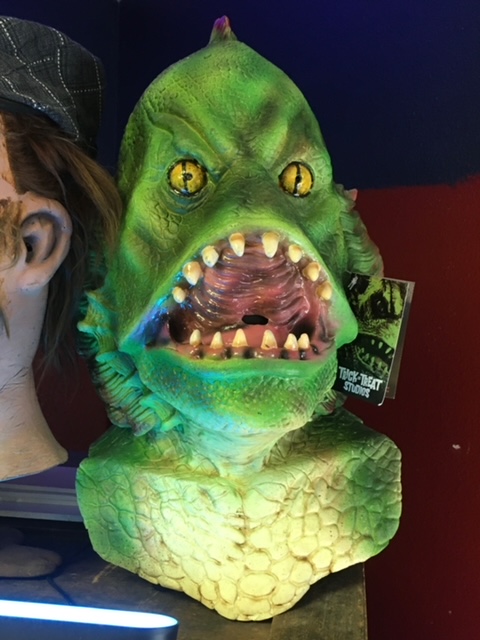 ---
Bigfoot Art Gallery Pumpkin Carving Contest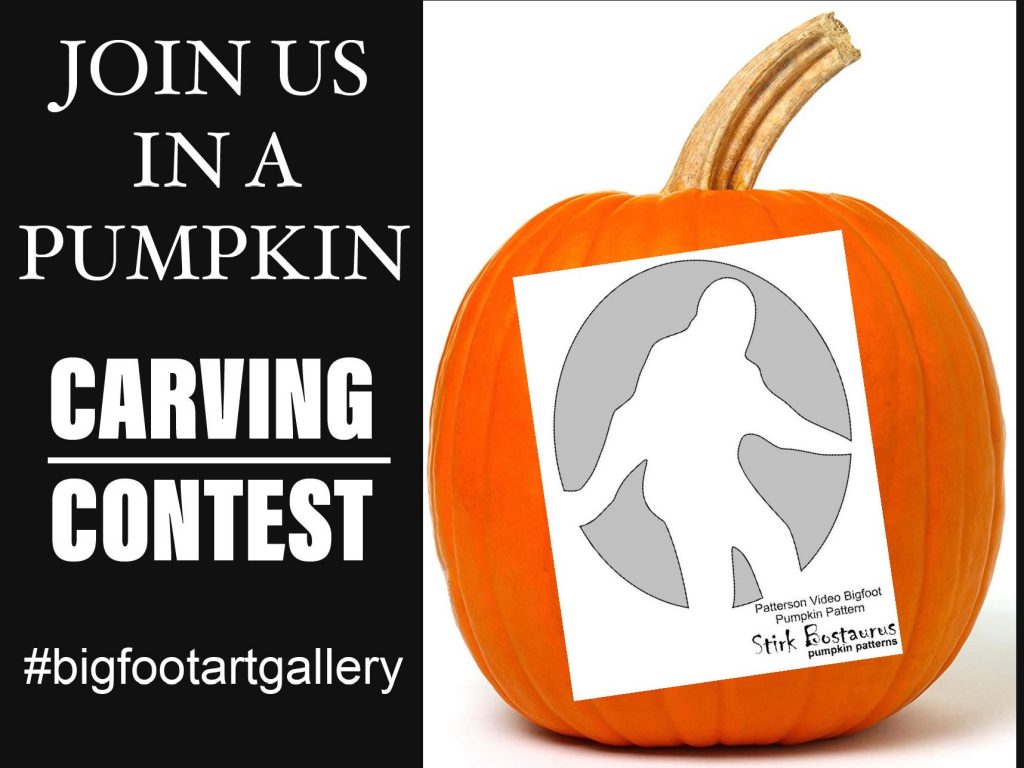 ---
Halloween Savings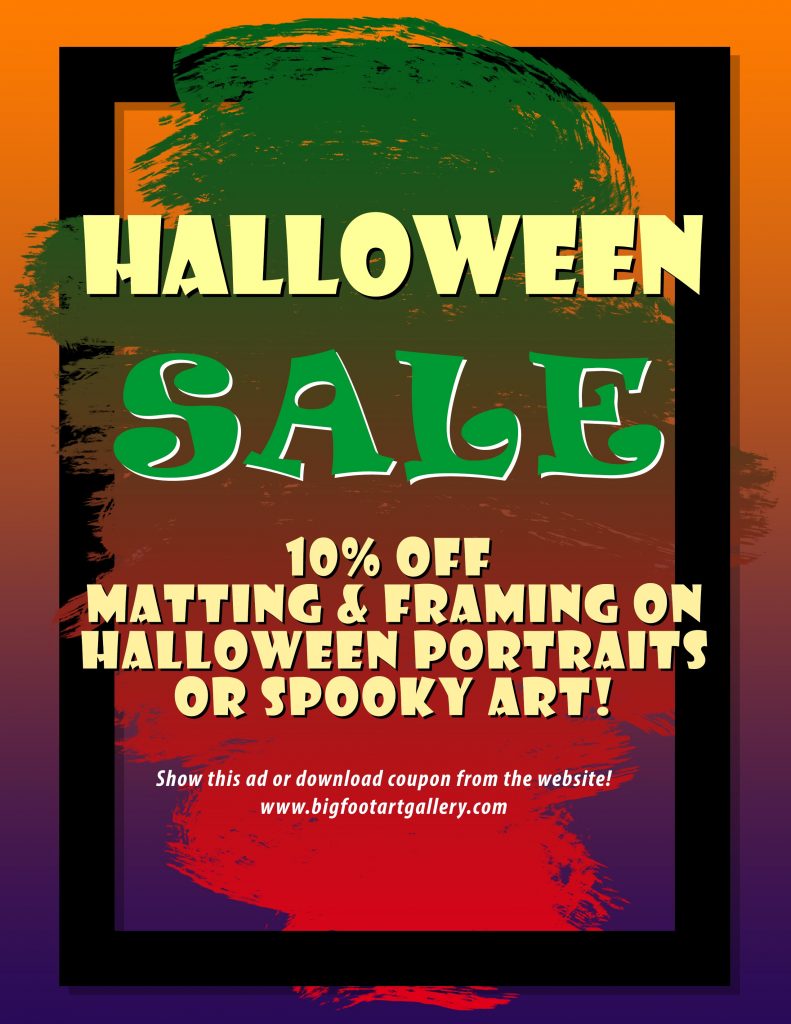 located in Palmer, Alaska.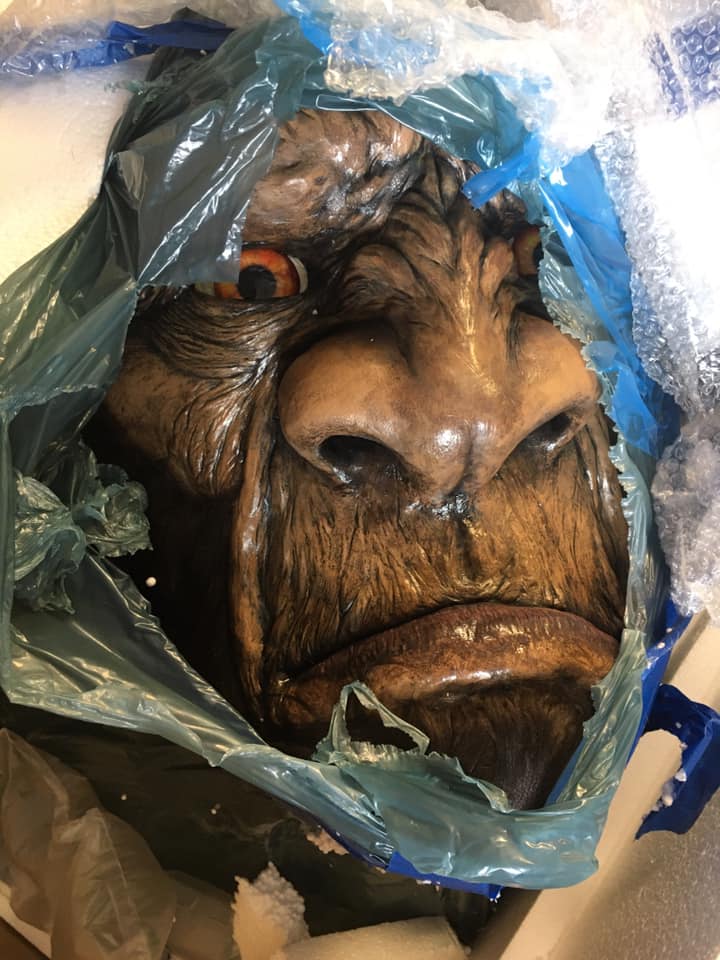 Hours of operation
Tuesday – Friday: 10:00AM – 6:00PM
Saturday: 10:00AM – 3:00PM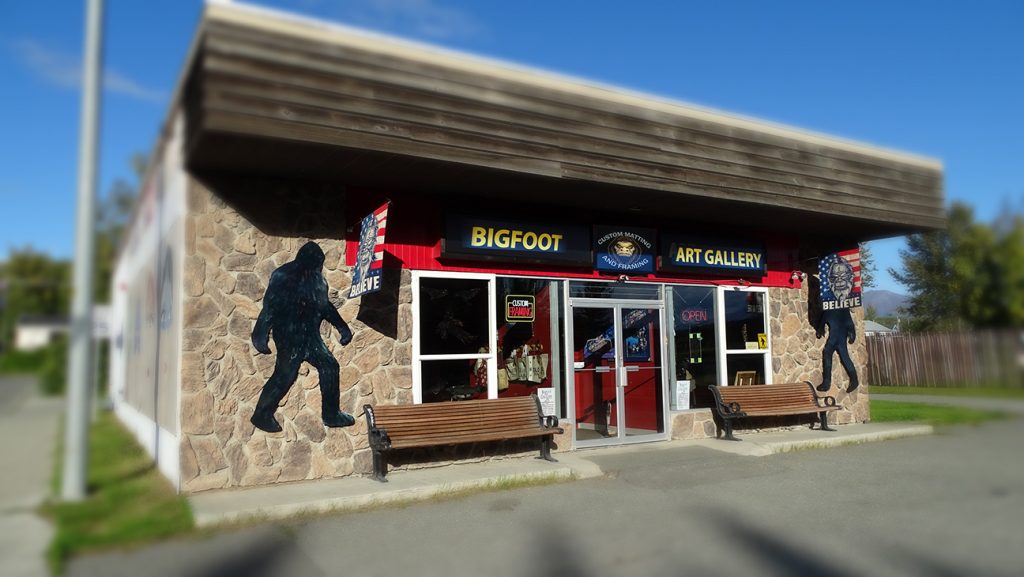 Art Works – Gallery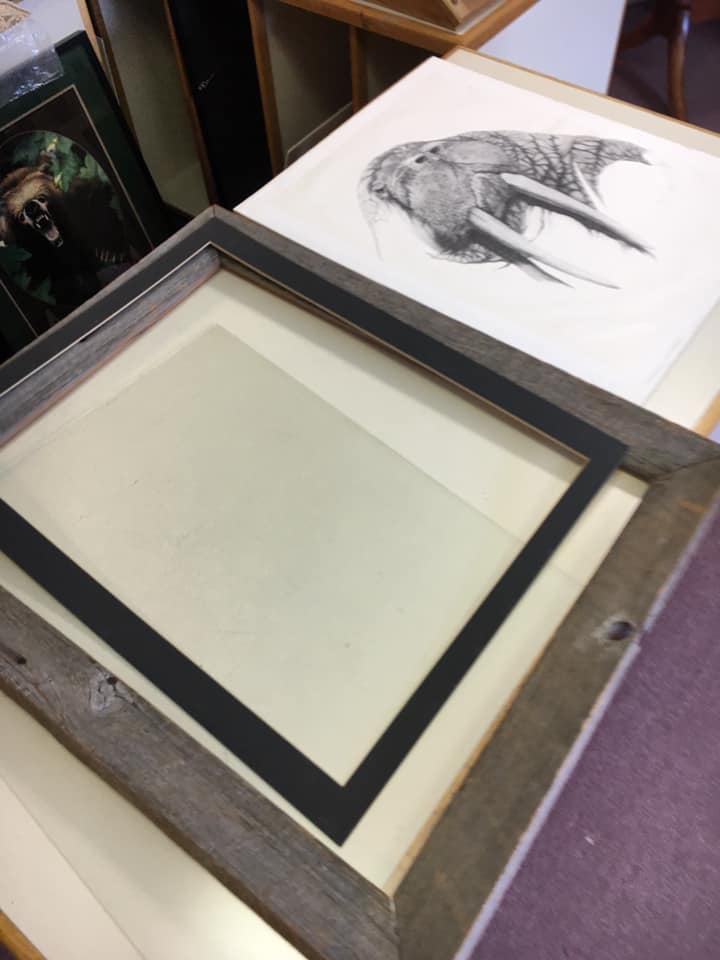 Theatre of Operations – Framing
The Life I Deserve – Shopping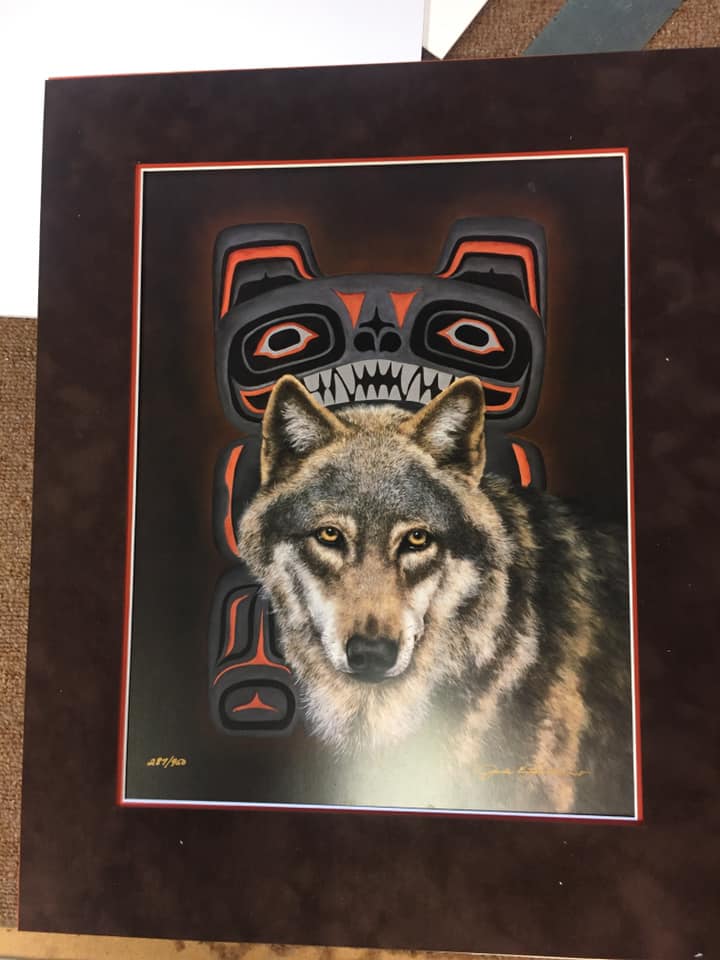 Oil to Pencil – Framed Art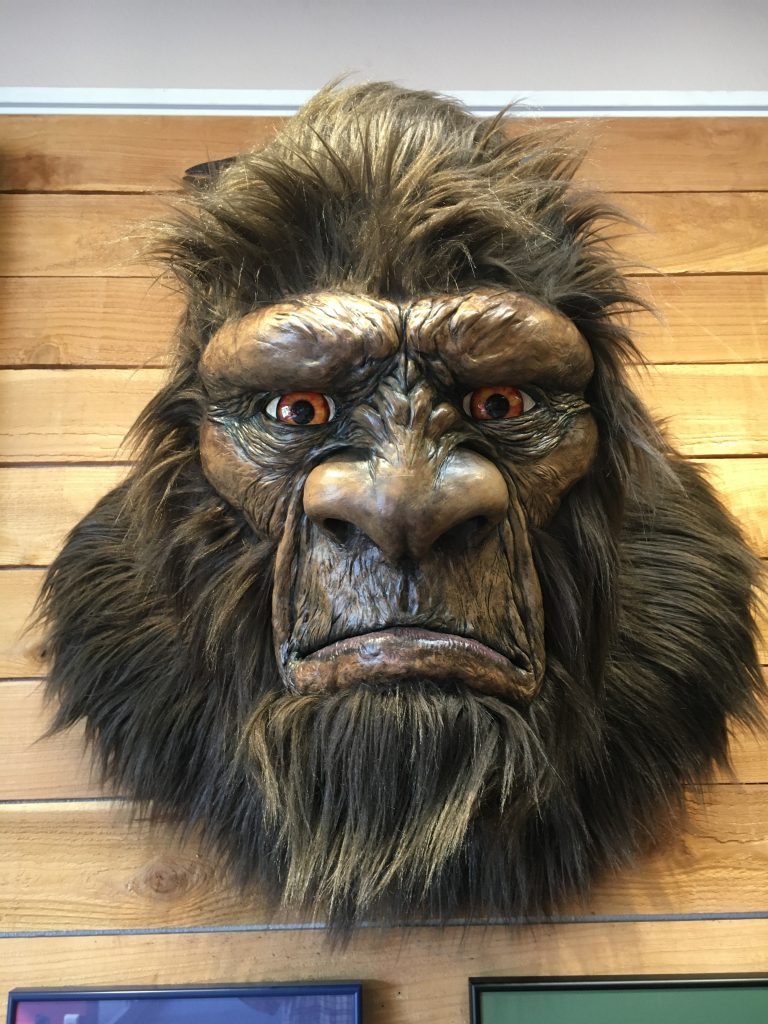 Meet Big George!
As a visitor you are encouraged to take a selfie with the gallery mascot "Big George" designed by Jeff Irvin from Lexington, Kentucky. Big George looks over the art and puts a smile on visitors faces. Don't get to close he may bite.
Become a Member and Get Exclusive Offers!
Our memberships are free. That's right free!!!
We will email you exclusive offers and information regarding gallery shows to the provided email account.
---
Write A Review!
How was your experience at the Bigfoot Art Gallery?
---
Stop by and see a Bigfoot foot cast from Alaska!
Gift Certificate