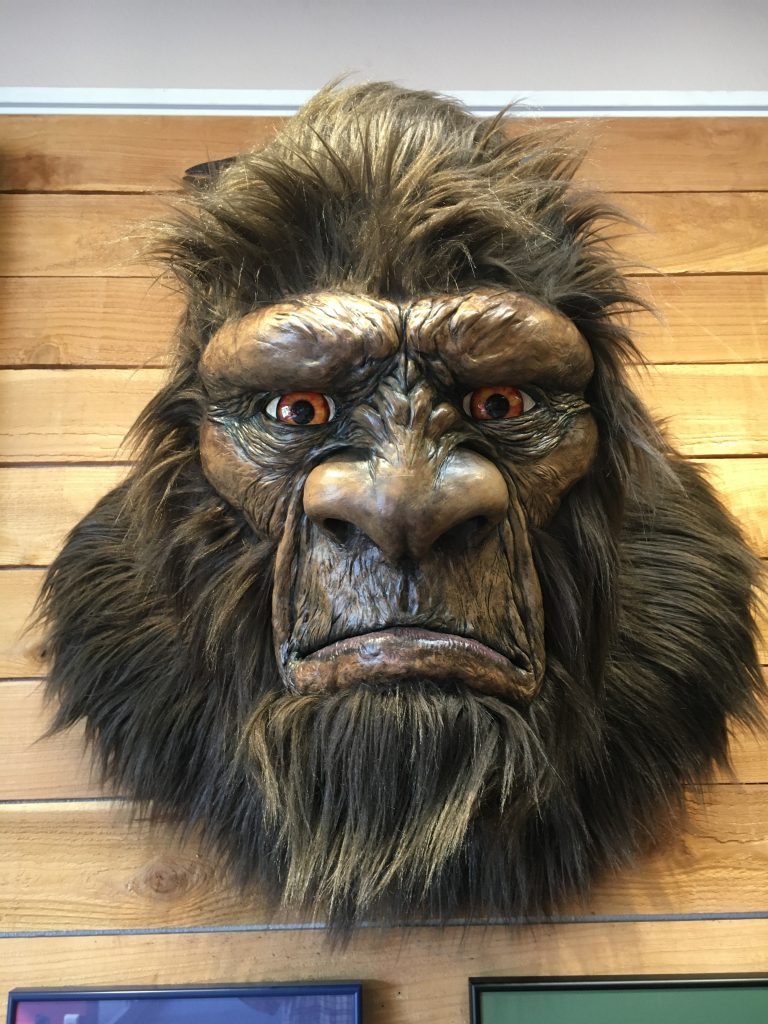 Big George
Wow, just wow!!!
The customer service is spectacular. I would send my family and friends here.
first visit
Very friendly and helpful staff. Really enjoyed the art work. I wish I would have had more money to spend. Purchased a Sweat shirt for my son. He really liked it.
Must See When Visiting Palmer, Alaska!!
My husband and I stopped in to check out the Bigfoot Art Gallery during our recent visit to Palmer, Alaska. We had a great conversation with owner, RobRoy Menzies. He is a very talented and creative artist whose art is worth checking out. The Art Gallery truly has something for everyone (the musician, artist, tourist, bigfoot enthuasist…ect) and is worth adding to your Palmer places to visit!
I just seen your store on you tube
Hi I seen a picture of Sasquatch with sun glasses and air flag behind him do you happen to have it on tee shirts? If you can I get it in a 4 xl ?
Love your Art I'm an artist too.
Or do you know where I can get one.
Full of Surprises and Great Energy!!!
Loved, loved, loved this place. Creative, quirky, cool, beautiful art. Classical paintings, modern, and far-out stuff, too. It was weird in a good natured way. A really fun surprise was musical instruments on display. I bought a keyboard from 1973 that I fell in love with. I definitely want to go again. There was a friendly black dog on staff who greeted my friend and I at the door as well. That was terrific for me and the night just got better and better. I hope your experience is as great as mine was and you find something that speaks to your soul like I did. Special place, as rare as Bigfoot! Oh, the owner and the featured artist, for the night, Michelle Cornelius, made a great impression on me and my friend. I hope they are blessed greatly, they have great, fun, interesting vibes!
Great Experience at the Bigfoot Art Gallery
RobRoy and the Bigfoot art gallery went above and beyond to provide amazing customer service. Robroy really went out of his way to complete my project! So happy to have this great store in Palmer! Highly recommended!
Awesome… Bigfoot Art Gallery and Palmer, AK!
This shop not only has matting & framing for artwork and photos but they also carry guitars, Bigfoot art, gifts and crafts. Not to mention you'll find a large lifelike Bigfoot head mounted on the wall along with casted Bigfoot foot prints found right here in Alaska. A must visit location if you find yourself in Palmer Alaska.
4.8 out of 5 stars (based on 6 reviews)